by Michael Turner
Main Points
Feminism is a response to inequalities propagated by patriarchal social structures that have come out of antiquity. Feminist anthropology contributes a diverse group of voices to the field from the researcher's point of view, in addition to representing voices of different groups of women (Bratton 1998).  Feminist anthropologists like Silvia Forman have been influential in the fight for women's rights for pay equity in the U.S. and the right to work in the public or private sphere, and have stressed that women have the right to make choices for themselves (Lorber 2012).  However, there has been a growing awareness that these things are not necessarily issues for all women around the world, and feminist anthropology has brought to light their concerns and found ways these women can empower themselves to effect change (Erickson 2010).
The goal of feminism as a political movement is to make women and men more equal legally, socially, and culturally (Webster 2015).  Gender inequality takes different forms, depending on the economic structure and social organization of a particular society and the culture of any particular group within that society.  In terms of gender inequality, it is usually women who are disadvantaged relative to similarly situated men (Zinn 2011).  Although feminism has transformed the social and cultural landscape in many countries in the past forty years, gender inequality still exists (Lorber 2012).
Feminist Anthropology lends a woman's perspective to social science that—until recently—male bias dominated.  Feminist Anthropology applies all four anthropological fields—archeological, biological, cultural, and linguistic (Miller 2011)—to promote shifts in legislation, as well as social and cultural equality. 
The beneficiaries of feminism may be one specific oppressed group or many.  Feminist identity may be implicit, but as long as the perspective is critical and the goal is political, economic, and cultural equality for women, then it is feminism (Lorber 2012).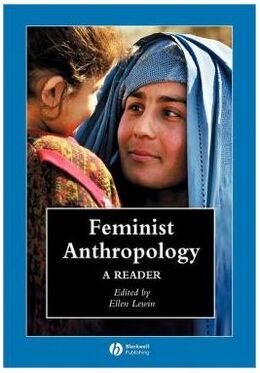 Key Figures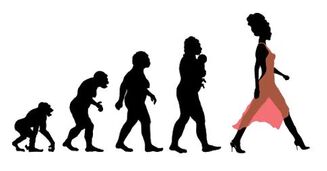 Alice Cunningham Fletcher (March 15, 1838--April 6, 1923)
Matilda Coxe Stevenson (May 12, 1849 – June 24, 1915)
Frances Theresa Densmore (May 21, 1867 – June 5, 1957)
Margaret Mead (December 16, 1901 – November 15, 1978)
Ruth Fulton Benedict (June 5, 1887 – September 17, 1948)
Hortense Powdermaker (December 24, 1896 – June 15, 1970)
Zora Neale Hurston (January 7, 1891 – January 28, 1960)
Katherine Dunham (June 22, 1909 – May 21, 2006)
Pearl Eileen Primus (November 29, 1919 – October 29, 1994)
Mary Leakey (6 February 1913 – 9 December 1996)
Michelle Zimbalist Rosaldo (1944 - 1981)
Henrietta Louise Moore (born May 18th 1957)
Marilyn Strathern (March 6th 1941)
Sandra Morgen (born 31 March 1950)
Eleanor Burke Leacock (1922–1987)
Sherry Beth Ortner (born September 19, 1941)
Key Texts
Ardener, Shirley, ed. 1993. Defining females: The nature of women in society. 2d ed. Cross-cultural perspectives on women 4. Oxford and Providence: Berg.
Behar, Ruth, and Deborah A. Gordon, eds. 1995. Women writing culture. Berkeley: Univ. of California Press.
Collier, Jane Fishburne, and Sylvia Junko Yanagisako, eds. 1987. Gender and kinship: Essays toward a unified analysis. Stanford, CA: Stanford Univ. Press.
Di Leonardo, Micaela, ed. 1991. Gender at the crossroads of knowledge: Feminist anthropology in the postmodern era. Berkeley: Univ. of California Press.
Geller, Pamela L., and Miranda K. Stockett, eds. 2006. Feminist anthropology: Past, present, and future. Philadelphia: Univ. of Pennsylvania Press.
Lamphere, Louise, Helena Ragoné, and Patricia Zavella, eds. 1997. Situated lives: Gender and culture in everyday lives. New York and London: Routledge.
Lewin, Ellen, ed. 2006. Feminist anthropology: A reader. Blackwell anthologies in social and cultural anthropology. Malden, MA: Blackwell.
Sanday, Peggy Reeves, and Ruth Gallagher Goodenough, eds. 1990. Beyond the second sex: New directions in the anthropology of gender. Philadelphia: Univ. of Pennsylvania Press.
References
Bratton, Angela
1998 Feminist Anthropology. http://www.indiana.edu/~wanthro/fem.htm
.
Merriam Webster
2015 Definition of Feminism. http://www.merriam-webster.com/dictionary/feminism
.
Erickson, Paul A. & Liam D. Murphy
2010 Reading for A History of Anthropological Theory. Ontario: University of Toronto Press.
.
Lorber, Judith
2012 Gender Inequality: Feminist Theories and Politics. Graduate Center and Brooklyn College City
University of New York: Oxford University Press.
.
Miller, Barbara
2011 Cultural Anthropology in a Globalizing World. Boston: Pearson Education Press.
.
Zinn, Maxine Baca, Pierrette Hondagneu-Sotelo, and Michael A. Messner, eds.
2011 Gender Through the Prism of Difference. New York: Oxford University Press.
.